STATEMENT
"My artistic research was born from the need to communicate my love for life in all its transient beauty through chromatic material.Imparting my emotions to the beholder, sharing them with him, and granting them their own life outside of myself is what I strive to.
My manual skills arose within my household where I always stood enthralled by my mother's hands dancing with needle and thread, much like a painter does with his paintbrushes.
Then a painting that I once received as a gift triggered enough emulating curiosity in me to try my self-taught hands at watercolour and tempera paintings.
But my true art career started in earnest after working with a cosmetics multinational corporation.
The development of my personal technique, which I like to call "Paint-Sculpting", found its inception in that creative, alluring and stimulating environment with its colours, shapes, and relational exchanges.
This technique is characterized by the use of natural and unadultered material undergoing a transformation process which takes them to their new life on canvasses teeming with sensations and states of mind.
A fundamental feature of my artistic language and research is the use of all shades of colour to instill vibrant and meaningful light in each of my productions.
My work is split between figurative and abstract, whilst its thematic coverage extends from the introspection of the human soul to the glorification of the female figure, without ever forgetting the natural world and the influence of my homeland.
My inspiration stems from whatever surrounds me, whatever I observe, and whatever gives me emotions."
BIOGRAPHY: THE "PAINTSCULPTURE" OF ROMEO PINNA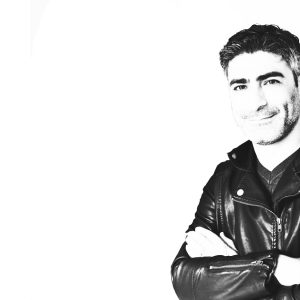 Interview by  Giulietta Grauso
Romeo Pinna is born in 1973 in Sardinia to Nuraminis. Its characteristic lies in "paint sculpture", which uses raw materials such as fabrics, earth, clay, wood, gravel, jute, wool and twine, mixed with the powerful colors of painting, giving rise to unmistakable works of art. His art is actually a constant experimentation that recalls the characteristics of Sardinia.
Frequent in his works is the female figure, exalted in its elegance and sensuality, which also recalls the classical Greek iconography.
We interviewed him to find out more about his artistic streak.
"When were you born? And where?"
I was born on August 24, 1973 in Nuraminis, in the province of Cagliari. Today I live in Selargius.
"When did you start painting?"
I started painting when my wife gave me a painting she had made, I don't know why but I immediately bought colors to try it myself, it was a immediate impulse.
"What is the main characteristic of your paintings?"
My works are characterized by the use of natural materials like sand, gravel, earth, Sardinian wool and in particular the hemp twine of various thicknesses that I shape to realize my creativity and also offer to the observer a tactile and sensorial experience. This is the way I try to represent my land and the environment we have around with its colors and perfumes.
"Did you start with just painting, or already using the technique you use now?" At the begining, I became familiar with colors only by painting, but I've been using the technique that distinguishes me today since 2005: at that time a professional experience in the field of cosmetics has had a profound impact on bringing out my creativity.
"What were your main awards?"
Until now I have focused more on research and artistic production, but I can not hide the satisfaction for the recognition and appreciation that come from both the artistic circuit and the audience of fans or people simply sensitive to art. Seeing that in front of my works people are excited, that what I have created provokes interpretations and suggestions, often different from mine, makes me perceive the strength of art that penetrates deep into people without additional explanations. Emotional sharing, even in the difference between people, is perhaps the most satisfying sensation for me. Another important recognition is the presence of my works in many companies. It is not just a question of image, it is often the desire to make working environments more welcoming for themselves and for those who work there. Then there is also the personal pleasure and satisfaction in seeing an artistic interpretation of their business company logo. In the national context, I recently participated for the first time in the important LXII Basilio Cascella 2018 competition, positioning myself 55th out of 600 participants.
"Have you exhibited outside Italy? Where?"                                                                                                                                            
Unfortunately for reasons of time and distance I had to give up several invitations and opportunities. In 2008 I exhibited as part of a collective exhibition in Montecorvino Rovella (Sa) "Ver Vitae I Linguaggi Dell'arte" receiving the welcome criticism of Professor Gerardo Pecci: "Romeo Pinna highlights his strong relationship of love and life with reality, through the use of unusual materials that almost magically come into his compositions, giving life to material chromatics, which like atoms contribute to create shapes and images
"Who are your masters of painting?"
"I do not think I can call them masters , but in the approach to painting, for sure Van Gogh and Monet were the first models to which I was inspired by copying some of their masterpieces. Closer over time, a renowned artist to whom I feel particularly close to the use of materials is Alberto Burri. In any case, I consider myself profoundly self-taught.
"Which themes do you want to convey?"
The love and the beauty of the world around us that we often can no longer perceive, the theme of freedom of the individual, in thought and in the ways of being, the mystery and the beauty of life in all its facets.
"Any project you want to talk about?"
I am carrying out an ambitious project centered on the human being, which goes from the moment of his conception to the various phases of his life at the moment of his ineluctable end. He is in the process of becoming life itself and therefore varies and contaminates with it continuously. .
"Who are you inspired by in your paintings?"
By the more intimate Romeo … I try to do some sort of introspective analysis between my thoughts, looking deeper into myself and my emotions.
"Have you attended an art school, or are you self-taught?"
I am self-taught, I love to research, to experiment … sometimes even "to make mistakes", which is a different way of moving forward and to correcting myself to improve.